Topics Covered In This Article
Wiki Overview
A wiki is a fast way of creating content together in a group. It is a collection of web pages and anyone in the class can edit content and add more pages.
At the top of the wiki are six tabs: View, Edit, Comments, History, Map, Files: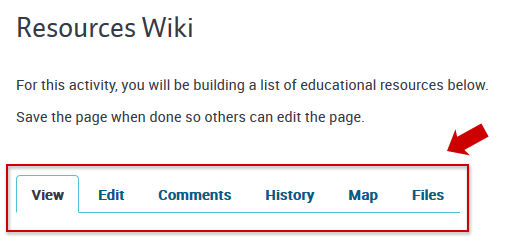 View - the first and front page of the wiki. It will also show links to other pages if any.
Edit - click this tab to edit the page and content.
Comments - if enabled comments can be added.
History - shows who and what was changed. Previous versions can be restored.
Maps - shows a list of created pages.
Files - view files that have been uploaded by your instructor.
Editing A Wiki
Step 1: To start editing, click the Edit tab and start adding in your content. Save any changes.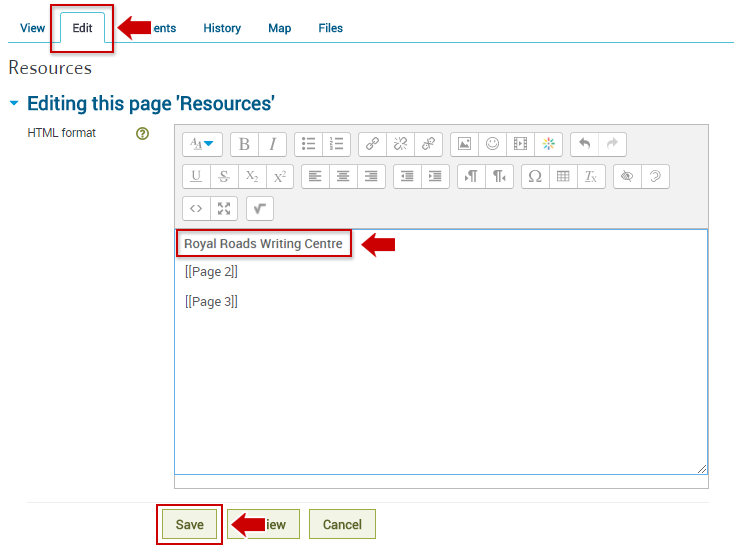 Create and Add New Pages
To create a new page:
Step 1: Type the name of your new page and put double brackets around it. E.g. [[Page 2]]
Step 2: Scroll down and save.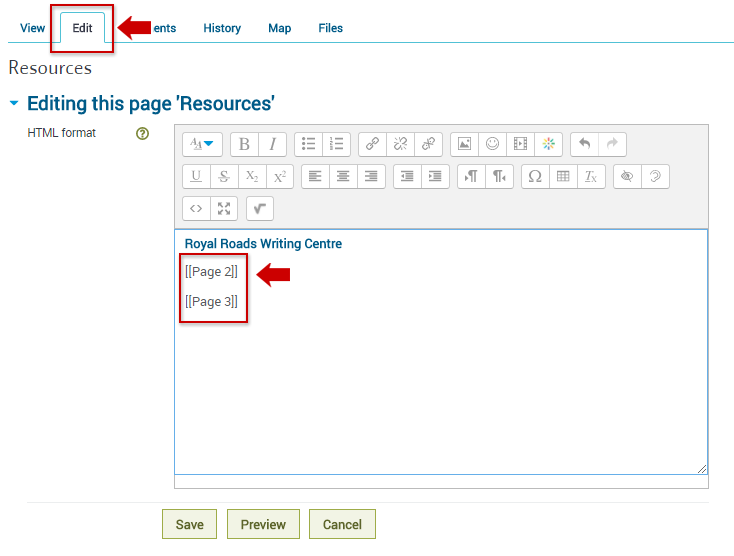 Step 3: Under the the View tab, click on the new Page 2 link (the link will be in red). You'll be prompted to create that page and you can start adding text and information to it.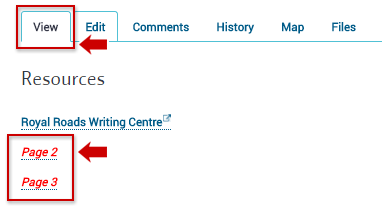 Step 4: Save changes.
Create a Table of Contents
A table of contents can be automatically generated. To create a table to contents:
Step 1: Select the text for the heading.
Step 2: In the toolbar, look for the paragraph styles icon

, click the icon to open the drop down menu.
From the drop down menu, select one of the heading formats. Save.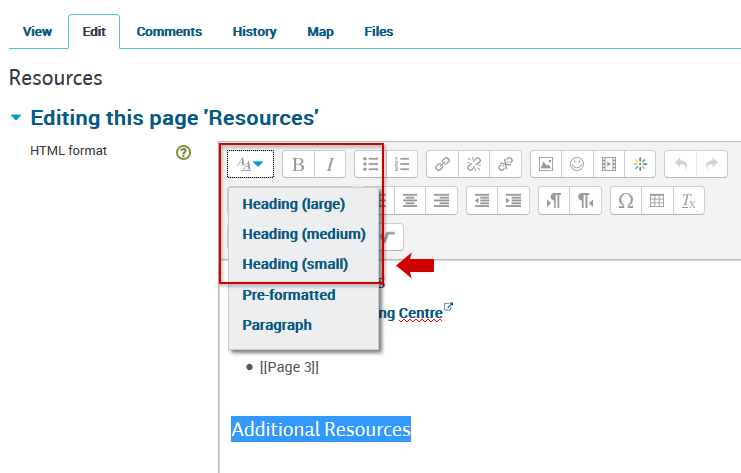 Go back to the View tab. A Table of Contents section will appear at the top of the page and the new headings will be listed: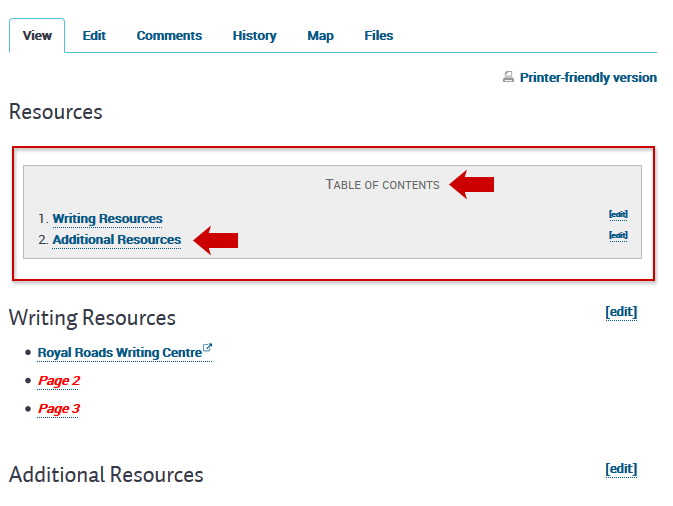 Page Locking
Note: Save your changes so the next person can edit the page.
Otherwise, the wiki page becomes locked and others can't edit the page. This is the message they will see - "Someone is editing this page right now. Try to edit in a few minutes."

Editing the Name of the First Page (Front Page)
In the above example, Resources was entered as the page's name when the Wiki was first created.
Currently Moodle does not allow the first page's name to be changed unless an entirely new Wiki is created.
By default, if no name is chosen, the Wiki page will show "First page name".
Deleting Wiki Pages
To delete a page, contact your instructor as students do not see the Administration tab.

---

Content on this page is licensed under a Creative Commons Attribution-ShareAlike 4.0 International license.