Items covered in this article:
About RRU Reports
NOTE: RRU Reports is a custom block in Moodle
To add the block:


Turn editing on
In the left side hamburger menu, scroll all the way down. Look for and select the Add a block button
In the pop up window → select RRU Reports
Type of RRU Reports
There are three reports that can be generated for your course:
Grade Distribution
Course Participants
Gradebook View


Once the block is added, look for it in the far right column along with the other blocks. This is what the block looks like: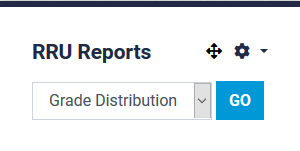 Select one of the above reports from the drop down menu and select Go.
1. Grade Distribution Report
This report shows the current grade distribution for the course. Or, if groups have been set up in your course, you can select a specific group.
In the drop down menu, select View Entire Course or a group and select Go.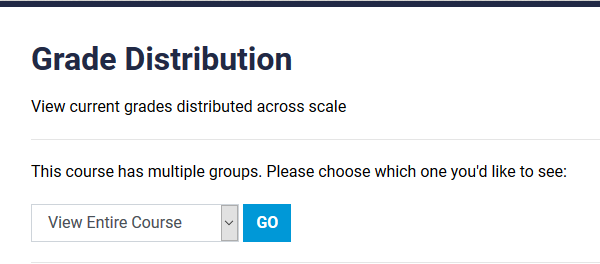 It will generate an chart like the one below: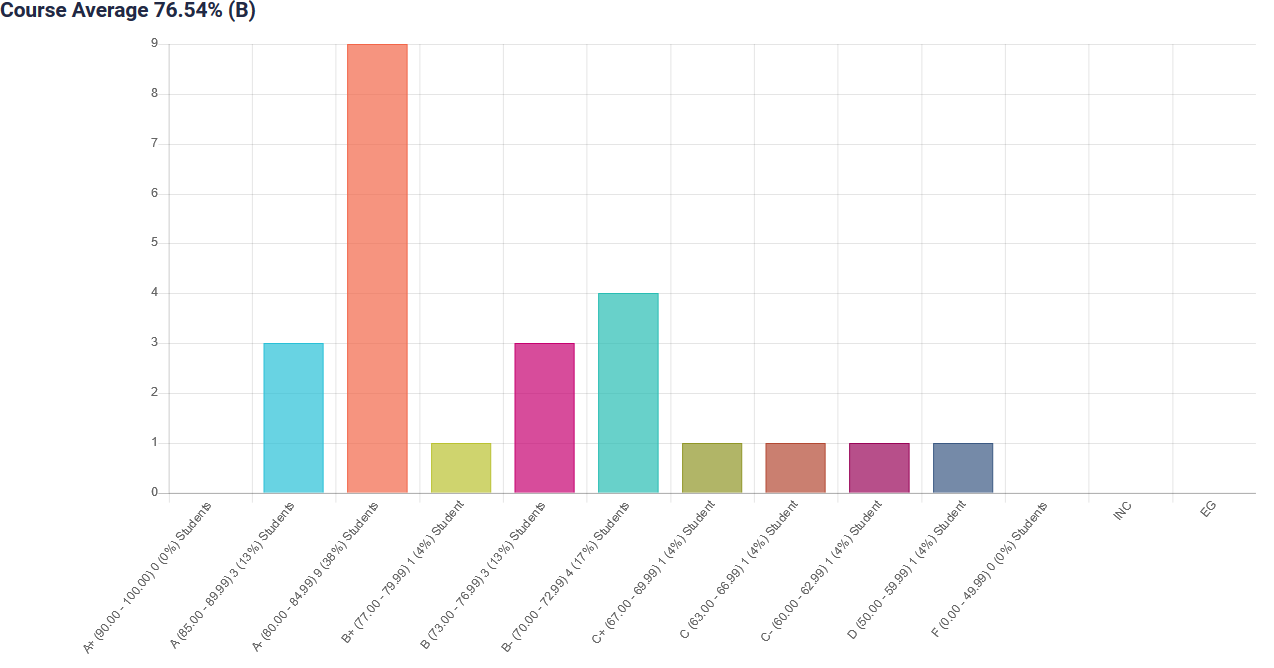 2. Course Participants Report
This report will show the bio, a profile picture, any descriptions and a course history for participants.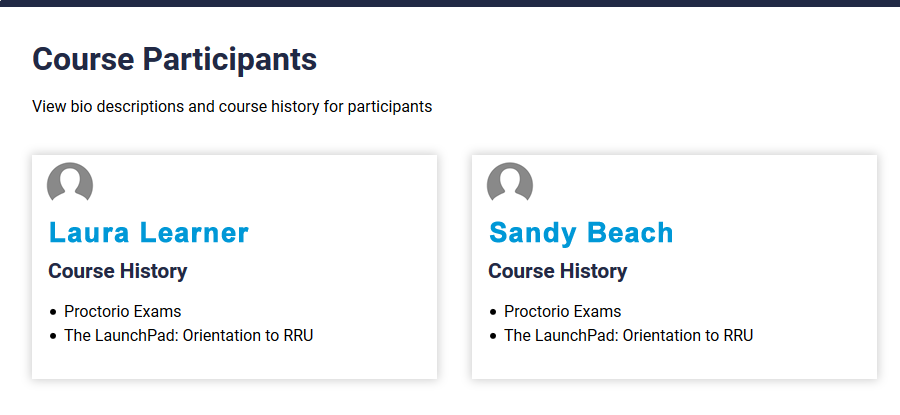 3. Gradebook View Report
This view will show the gradebook configuration and weights for graded activities and grade items. Moodle will use these weights to calculate the grades in your course.
Please ensure that these weights also match the weights on the course's assessment matrix page.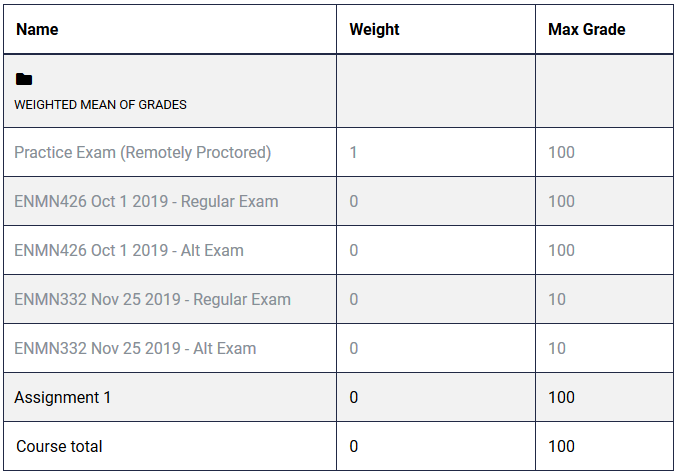 Note: Hidden items will also show in the table. They will not be greyed out.