Course end - Email notification
When a course that you've taught ends, you'll receive an email with a link to log into Moodle so that you can finalize grading and submit grades for approval. RRU has modified Moodle with a customized software plugin called Grade Approver, to facilitate the process of submitting grades to our student system (Agresso).
Click on the link provided in the email and log in when prompted (if you are not already logged in) OR
Log in to Moodle and locate the course in the left navigation, on the 'My Home' page or using the 'search' box on the 'Site Home' page.
Submitting Grades For Approval
Finalize the grades for each student and then submit them for approval:
In the 'Nav drawer' on the left click on 'Grades'
Click on 'Turn Editing on' in the top right of the page (if it's not already on)
A 'Finished Grading' button will appear at the top of the gradebook. (This will only appear the day after the course end date.)
Note! if you instead see a 'Send to Agresso' button, this means that the course is likely a major project course and allows multiple grade submissions to Agresso (you can click the button multiple times). The steps below do not apply in this situation. Using the 'Send to Agresso' button will immediately send completed grades to Agresso without a grade approval process.
Clicking on this button triggers an email to the approver to let them know you have completed your part of the process. Be sure all grades are entered prior to clicking it or you may see a warning letting you know which students are missing grades.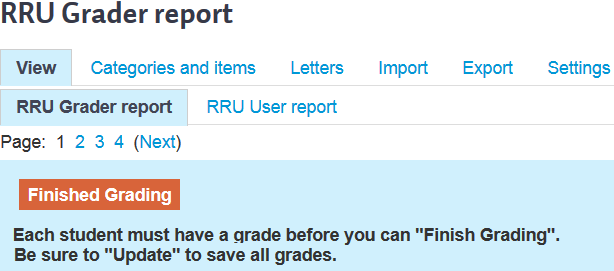 You will be prompted to confirm that you have finished.

 Select 'ok' and then you will see that the grades are pending approval.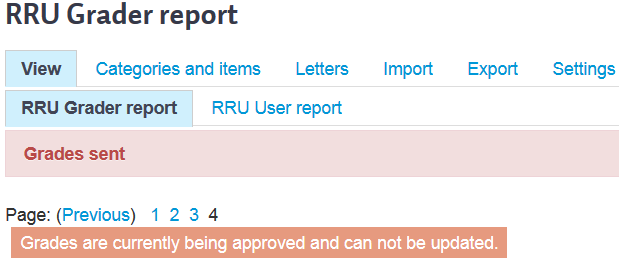 Grading Exceptions
For information on how to manage student withdrawals and extensions please see Grading Exceptions.
Multiple section courses:
Instructors from all sections must submit all final grades for approval before the approver is notified and can begin approving grades.
All grades in all sections must be approved before grades can be finalized and sent to Agresso.
Grades Denied
If the grades are 'Denied', you will receive an email notification along with an explanation of the denial from the approver.  Often there is a conversation in person or on the phone between the approver and instructor as well.
A 'Re-submit Grading' button is enabled so you can adjust the grades and resubmit them.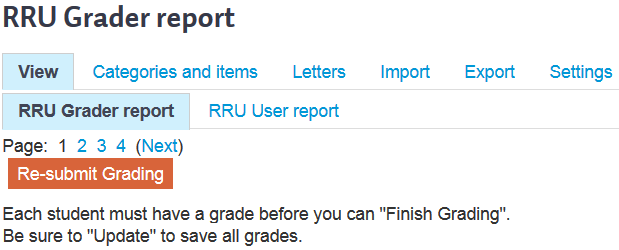 Once you've made the necessary changes, click the 'Re-submit Grading' button triggering another email to the approver to let them know the grades are again ready for approval.