Topics Covered In This Article
How To Add A Wiki
1. Click the Gear Icon on the top right corner of your screen, then click Turn editing on button from the drop down menu.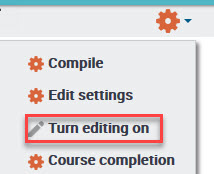 2. Select Wiki from the Add an activity or resource drop-down menu in the course section where you would like to add the wiki.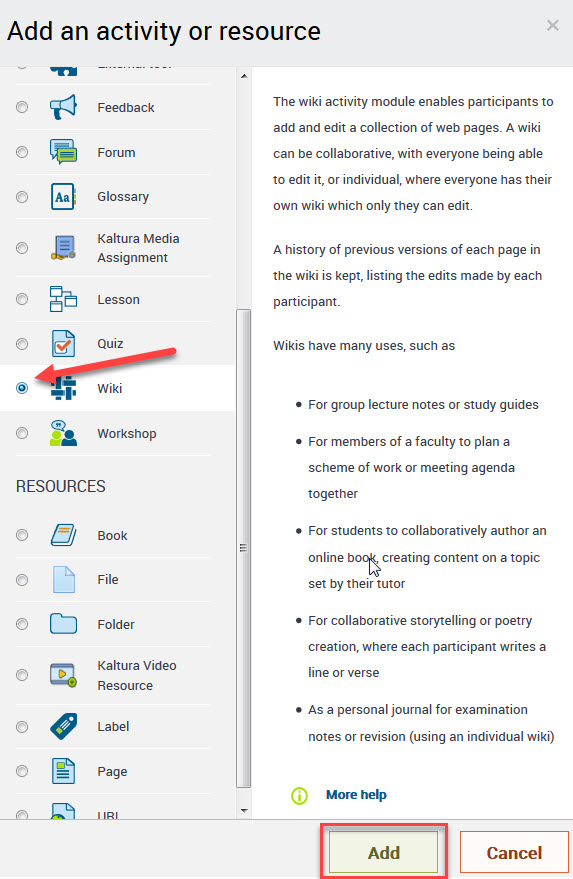 3. On the Adding a new wiki page, give the wiki a descriptive name. The Description field is optional, but it's recommended that you describe the purpose of the wiki and what you expect students to contribute.

Wiki mode - select collaborative wiki (everyone can edit the wiki) or individual wiki (everyone has their own wiki which only they can edit).
First page name - enter the name of the first page of the wiki. Note: you cannot change the name of the first page once the wiki has been saved.

Set the Common module settings if this is a group activity.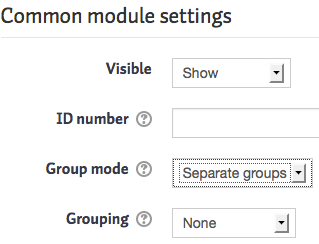 Group mode
No groups 
There are no groups and all students submit their activity in one activity area.
Separate groups 
Students submit their activities within a separate Group based submission area and teachers/trainers can sort submissions by Group or view All Participants.
Visible groups 
All students submit their activity within a single activity area but may choose which Group to associate their submission with before uploading.


4. Scroll to the bottom of the screen and choose Save and display to open the wiki.

5. New page title will be filled in with what you entered previously and is not editable. Select HTML format, choose a group if necessary, and then click the Create page button, which will create a blank page for students to begin working on.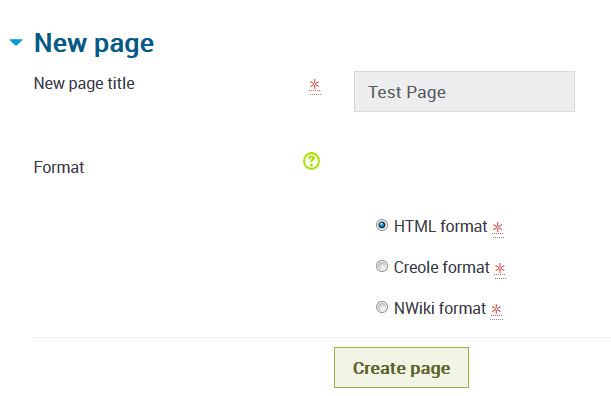 Adding Additional Pages To A Wiki
Type the name of your new page inside double brackets.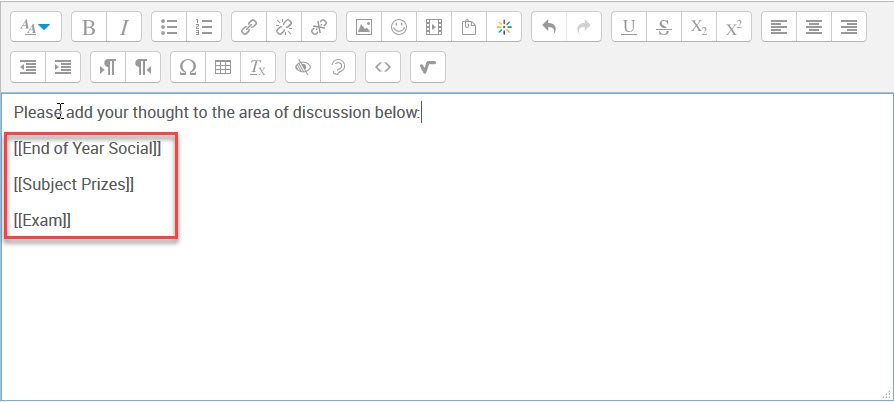 Clicking the Preview button will show how the page looks and functions after you save it. The page names in the double brackets are now links, and clicking on the links will prompt you to create a page in the same way that creating the wiki prompted you to create the first page of the wiki.

Deleting Wiki Pages
To delete a page, click on the Administration tab.

If necessary to see the page you'd like to delete in the list, click the List all button.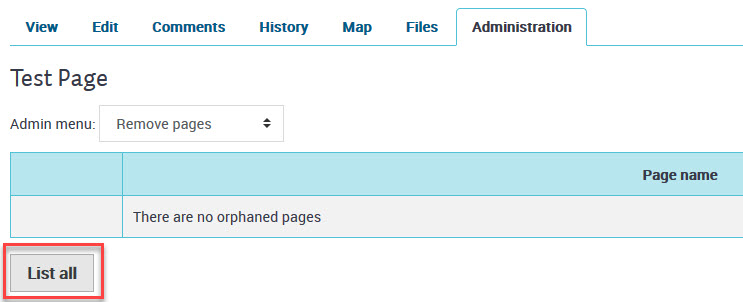 Click the Delete button next to the page you would like to delete.

Adding/Removing Table of Contents
Table of contents are added automatically when a page has heading tags. If you do not want a Table of Contents, remove any heading tags from pages and the table of contents should disappear. 
---

Content on this page is licensed under a Creative Commons Attribution-ShareAlike 4.0 International license.