Topics Covered In This Article
Introduction
My Media offers automatic caption creation for your videos. This enables any video uploaded to My Media to have a text alternative to the video audio. The captions can be edited manually to fix any errors or add descriptions as needed.
This article will explain how to create captions for existing videos already uploaded into My Media.
To learn how to order video captions read the step-by-step instructions below.
How to order video captions
1. Select your video in My Media
Log into Moodle, in the left side navigation drawer click on My Media.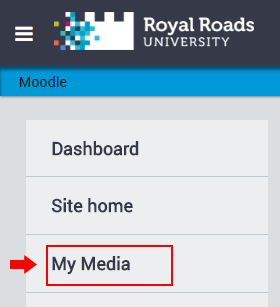 Select one of your videos by clicking the thumbnail picture or the video's title.



2. Order the Captions
Below the video select Actions and you will see a drop down menu with various options. Select Order Captions.


3. Wait for automatic processing
The captions will automatically populate once you have ordered captions. This can take a few minutes to a few days depending on the video's length and other caption requests.
To check the status of your caption requests, look under the Actions drop down menu and select Caption Requests.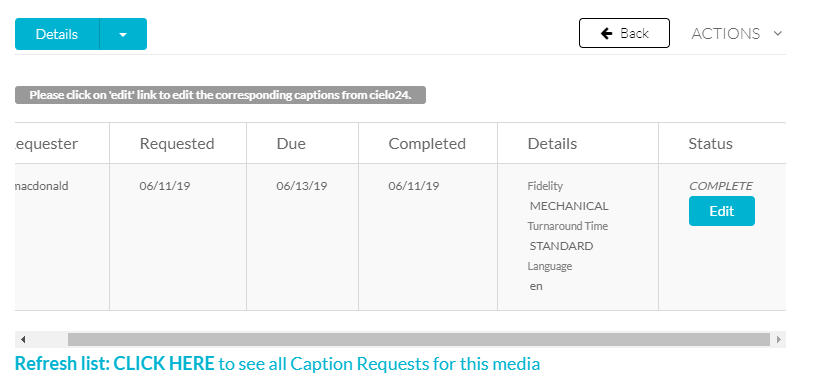 How to download the video captions file
For information on how to download the video captions file, please see our Moodle My Media - Download video captions.