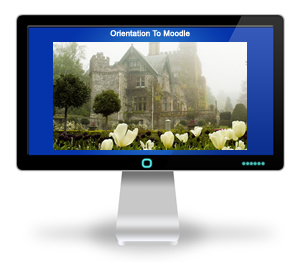 RRU has developed an orientation course that will help you to become comfortable with some of the common activities and tools that are available to you as a Royal Roads student.
The first unit of the course includes a few short activities that will introduce you to some of the most common online tools you will encounter in your course work.
The second unit of the course will be your handy reference guide. This unit provides more detail and covers some of the tools you may or may not use in your courses.
This orientation will be available to you for the duration of your program, so feel free to come back at any time.
Please note: This orientation course is open to all students at Royal Roads. The participants in this orientation course may not be part of your degree or program offering.
Welcome to RRU's moodle learning platform
Start by clicking the link 'How to work through this orientation course'
Authored by CTET