Folder is used when you want to upload multiple files to your course. If you only have a single file to upload use the File resource. There is no limit to the number of files you can upload to a folder, although if you have a lot of files you may want to use more than one folder or create folders in the folder.
How To Add A Folder
Continue with a video presentation and/or read below for text:
1. From the main course page, click the Gear Icon in the top right corner. Click on Turn editing on from the drop down menu.
2. With the editing turned on, click Add an activity or resource in the section you wish to add your folder. Select Folder from the drop-down menu.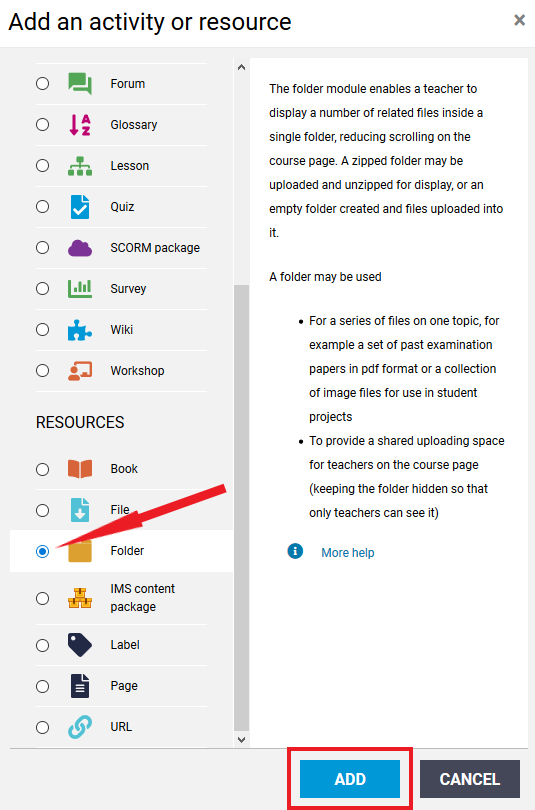 3.Type a name into the Name field. This will appear as the activity title. The Description field is optional. Add a description that summarizes the folder's content if desired.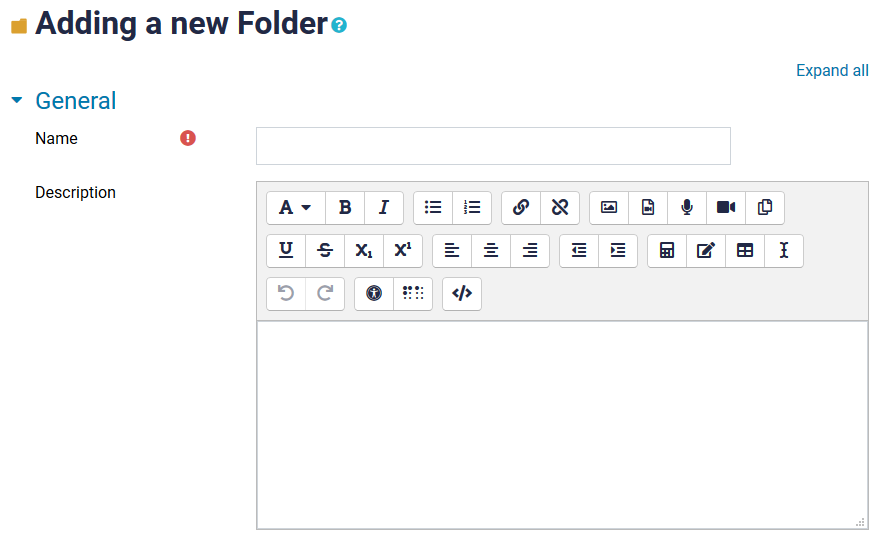 4. To add a file to the folder, use either drag and drop the or the Add file button.

5. You have the option of creating a sub-folder within this folder. To do this, click Create folder and enter the name of the folder, then click Add, to add files to the sub-folder or use drag and drop.

6. Scroll to the bottom of the page and click Save and return to course.

---

Content on this page is licensed under a Creative Commons Attribution-ShareAlike 4.0 International license.