When your content will comfortably fit on a single page, use the Page resource. Pages are best for discreet, short pieces of content, like a section introduction. Pages, once added to your course, appear in the Navigation block and under Resources in the Activities block.
A Page is the most common type of resource used to deliver online course content. You can include pictures, charts, external and internal links, vary the look of the content with bullets and numbering, and add colour to fonts and graphics via the text editor.
How To Add A Page
Continue with a video presentation and/or read below for text:
1. From the main course page, click the Geat Icon in the top right corner then click on Turn editing on.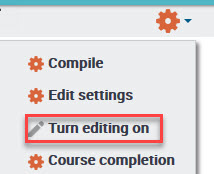 2. Locate the unit in your course where you want to add a page. Click the Add an activity or resource drop-down menu, choose Page.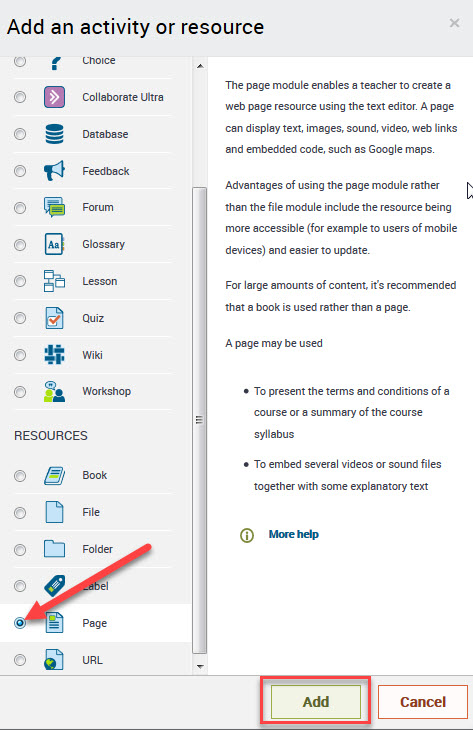 3. Type a name into the Name field. This will appear as the activity title. The Description field is optional. Add a description that summarizes the page's content if desired.

4. In the Page content field, enter your original course content or update existing content.

5. After you have entered or updated your content, click Save and display to save your page and review it. Click Save and return to course to save the page and return to the course homepage.